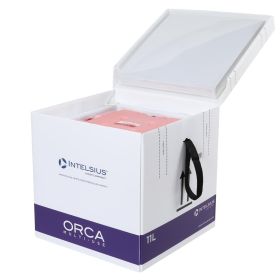 Cold Chain Packaging
The term 'cold chain' describes the movement of temperature-sensitive products within a connected network at a specific temperature range.
An example of a working cold chain is a pharmaceutical trial, which involves moving pharma products between a laboratory, a manufacturer, and a healthcare facility. Whether this chain is local (within a city, region, or state), national, or even international, the same principles apply: the payload must be transported throughout this connected chain without significant temperature changes.