21 Mar 2023

Employment Program of Inclusion in the Community
At Intelsius, we have a responsibility to our local environment and community, as well as our customers. EPIC Team is one of several schemes designed to give back to our local community in Indiana, USA.
We spoke to Intelsius U.S. Office Manager, Epic Team creator, and administrator Abby Rugenstein about the programme.
What is EPIC Team?
EPIC Team is a programme that gives employment opportunities to people with learning disabilities.
Before coming to Intelsius, I worked for the Bureau of Development and Disabilities in Indiana as a case manager. I reached out to former colleagues who had clients looking for work, and we started to make contacts with our first EPIC Team members.
I reach out to companies such as Sycamore Services or Noble of Indiana, who have vocational rehab departments that specifically help individuals with disabilities find work. We then place individuals in assembly line roles constructing dry ice boxes and other assembly activities
What does the EPIC Team offer in terms of training and development?
Beyond providing work opportunities, the EPIC Team programme offers training and support that helps people in their search for future work opportunities.
Each of our EPIC team members has different functioning levels and ways they learn best. For training and assistance, Clay (the EPIC supervisor) will work one on one on helping them master some of the motor skills needed to build Intelsius boxes or handles or offer verbal cues or reminders of what comes next.
The EPIC build rate/quota is adjusted to allow our EPIC team to complete the skids and work within their ability. Each EPIC team member also has a dedicated Job Coach through Vocational Rehab, that is there to assist both the employer and the employee. Therefore, they visit a few times a month to make sure everything is going okay and is able there to help coach the EPIC members in their daily work tasks.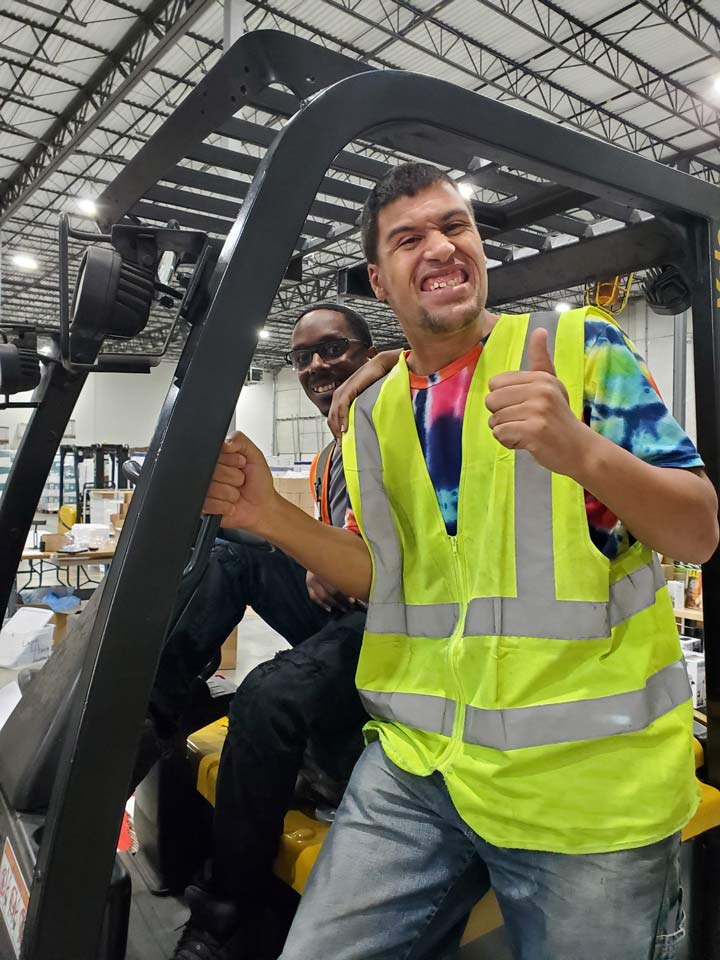 Who runs the programme at Intelsius U.S.?
I am the one who created the EPIC Program, and I currently run the administrative side of the EPIC program.
I am also the liaison between each EPIC Team members and their Job coaches and support teams. I support both the Job Coaches, parents/guardians of the EPIC members, and Intelsius Managers with the EPIC Members.
I also help on the HR side between Intelsius Management and Job coaches, assist in getting Intelsius the Indiana Worker's Tax Credit for each EPIC member, and any other issues with EPIC employees.
On the floor, The EPIC team is supervised directly by Clay Cramer. Clay was a former job coach who loved the EPIC Program and wanted to help. Therefore, he is the one with the EPIC team daily on the floor, keeping them on track and assisting them with anything they need.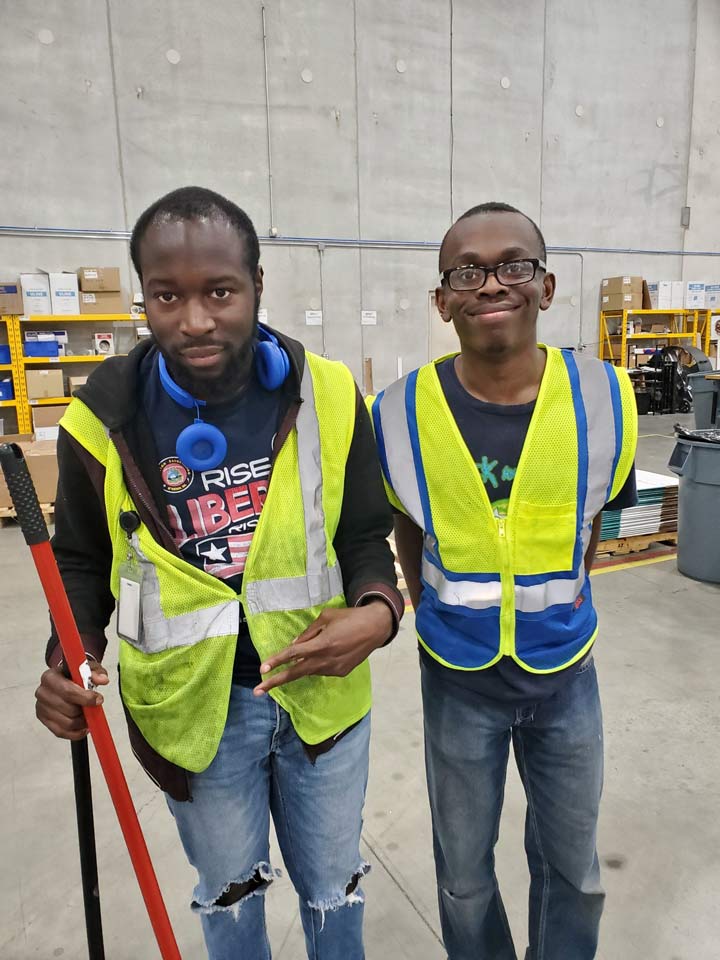 What are the future plans for the EPIC team?
The EPIC team benefits both Intelsius and our EPIC members, so we would like to do this five days a week, on two shifts. However, I know that some people with disabilities cannot work standard shifts, so having multiple changes a day would allow more opportunities for people to join the Team while accommodating those who physically or otherwise cannot work a full day.
What should people do if they're interested in joining the EPIC Team?
If you're interested in joining the EPIC Team at Intelsius U.S. in Indianapolis or know somebody you think would be interested, we'd love to hear from you. You can get in touch at americasorders@intelsius.com.